Personalized medicine is a medical model that uses medical decisions, practices, interventions and/or products that are tailored to the individual patient based on their predicted response or risk of disease.
RSK Medical Inc. brings a wealth of experience, knowledge, progressive learning and keen responsiveness as a medical device supplier and is dedicated to providing innovative and disruptive medical device technologies to the Canadian clinical community. These provide clinicians and hospitals with improved outcomes, preventative and therapeutic long-term care for their patients.
Based on strong clinical data and engineering, our products create and deliver substantial economic value to the health care system.
electroCore, Inc. Announces Exclusive Distribution Agreement with RSK Medical Inc. in Canada
electroCore, Inc. (Nasdaq: ECOR), a commercial-stage bioelectronic medicine company, today announced that it has entered into an agreement with RSK Medical Inc. ("RSK Medical") whereby RSK Medical will serve as the exclusive distributor of the gammaCore Sapphire™ non-invasive vagus nerve stimulator (nVNS) in Canada, supplying therapy to patients suffering with primary headache disorders.
RSK MEDICAL SIGNS with CRYOTHERMIC SYSTEMS
RSK Medical Inc. is pleased to announce a nationwide distribution agreement with Cryothermic Systems Inc. The Cryothermic Cooling Elements and Wrap are used to provide fast and effective cooling method for initiation and continued cooling of patients following cardiac arrest, fever or heat stroke. There are numerous applications in EMS transport, Cardiac Cath Labs, Emergency and ICU Departments. The Cyro cooling system can also act as a bridge to targeted temperature management (TTM) and longer term cooling." Numerous testimonials have been documented by U.S. EMS and ICU staff that have experienced its ease of use and effectiveness in reducing patient's core temperature 1.5-3.0 C degrees in 20-30 minutes.
Prytime Medical Health Canada approval for New ER-REBOA PLUS Catheter
Prytime Medical Devices, Inc. introduced its latest aortic occlusion catheter. The ER-REBOA PLUS catheter is designed for improved ease of use, now guide wire-compatible (up to .025 ") with improved depth markings for insertion without imaging.
"The original ER-REBOATM catheter was an important start in delivering a new technology to help clinicians stabilize and manage certain scenarios of bleeding and shock; a technology that, to date, has contributed to saving hundreds of lives," said Col. (Dr.) Todd Rasmussen, Director of the Battlefield Shock and Resuscitation Research Program at the Uniformed Services University of the Health Sciences. "However, we recognized from the outset that the original design and device would evolve. Even iterative changes in the technology, such as with the ER-REBOATM PLUS, stand to make the devices easier to use, safer and more effective."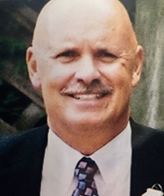 Scott Kadwell is the President of RSK Medical Inc. Over 40 plus years in the cardiovascular medical device business in Canada, he has held senior national business and marketing management positions with many of the largest global medical device companies such as SulzerMedica, Guidant, BSC, Medtronic and Sorin Group while residing in Calgary, Vancouver and Toronto.
The cardiovascular specialities related to his experience have been in the fields of interventional cardiology and radiology, electrophysiology, cardiac surgery and vascular/ endovascular therapies.
Scott was formerly an active member at MEDEC Association participating in a number of committees to develop policies, therapy awareness and financial reimbursement for new device technologies.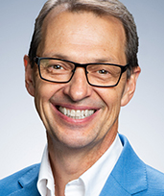 Dr. Frederick Kozak is a Pediatric Otolaryngologist at BC Children's Hospital and Clinical Professor in the Department of Surgery at the University of British Columbia. In his career of over twenty years, Dr. Kozak has been extensively involved as a clinician, researcher, medical educator and administrator.
His main clinical area of interest is hearing loss in the pediatric population and he is the Surgical/Medical Director of the Pediatric Cochlear Implant Program in B.C. He has published over 40 peer reviewed publications and he has presented his research and educational expertise locally, nationally and internationally. His extensive involvement in administrative committees includes being Vice-Chair and Chair of the Medical Advisory Committee for Children's and Women's Hospital of BC from 2002-2007.
Dr. Kozak has provided consultation to several pharmaceutical and device manufacturers over the past 20 years.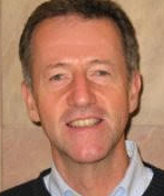 Gordon Collins is a Business Advisor, Executive Coach and Facilitator. Gordon is the president and founder of The Coaching Network based in Oakville, Ontario. He is also an associate with SGA – a consulting firm specializing in developing 'C-Suite' influencing capabilities globally and an adjunct faculty member of the Telfer Centre for Executive Leadership – University of Ottawa.
Gordon specializes in developing Business Effectiveness – through building leadership capability, creating team alignment and designing innovative approaches to creating competitive advantage. He has in-depth experience in the Private, Public and Non Profit sectors as well as a global practice across North and South America, Europe, Middle East, Asia Pacific and Africa.
Gordon has provided consultation to a large number of medical device, biotech and pharmaceutical companies across North America and Europe over the past 20 years.