Personalized medicine is a medical model that uses medical decisions, practices, interventions and/or products that are tailored to the individual patient based on their predicted response or risk of disease.
RSK Medical Inc. brings a wealth of experience, knowledge, progressive learning and keen responsiveness as a medical device supplier and is dedicated to providing innovative and disruptive medical device technologies to the Canadian clinical community. These provide clinicians and hospitals with improved outcomes, preventative and therapeutic long-term care for their patients.
Based on strong clinical data and engineering, our products create and deliver substantial economic value to the health care system.
RSK MEDICAL Inc. delivers first Sapphire devices in Canada.
RSK Medical Inc. ships first electroCore gamma Sapphire non-invasive vagal nerve stimulation systems (nVNS) for primary headache prevention and treatment (cluster and migraine). Order/authorization forms signed by a Canadian medical licenced physician are required before shipment. Please see www.gammacoreCanada.com for further information.
RSK Medical Inc. signs agreement with Cardiovascular Systems, Inc.
RSK Medical Inc. and Cardiovascular Systems Inc.(CSI), manufacturers of the proven Diamondback 360 orbital rotational atherectomy systems for peripheral and coronary use have signed an agent representation agreement for sales, marketing and clinical support across Canada. The Diamondback 360 offers a low profile (6Fr compatible) system for the radial or femoral approach. The system has a unique mechanism of action (MOA) using a combination of centrifugal force and differential sanding to safely and simply reduce arterial calcium to enable successful stent delivery. The two platforms have been fully approved by Health Canada and we look forward to launching Diamondback 360 over the next few months. Please see
www.csi360.com
for further product details and clinical data.
electroCore, Inc. Announces Regulatory Approval in Canada
electroCore, Inc. (Nasdaq: ECOR), a commercial-stage bioelectronic medicine company, announced today that Health Canada has granted regulatory approval for the promotion and sale of the gammaCore Sapphire family of products in Canada for prevention and therapeutic treatment of migraine and cluster headache, as outlined in the registration application with Health Canada.
gammaCore Sapphire will be distributed in Canada by RSK Medical Inc., pursuant to an exclusive distribution agreement announced on January 26, 2021. The initial term of the agreement is three years, and the agreement contains customary terms and conditions, including minimum purchase commitments. "Patients and clinicians in Canada have been waiting years for this novel migraine and cluster headache therapy. RSK Medical Inc. is delighted to bring another breakthrough medical device technology to the Canadian marketplace. We look forward to working towards provincial healthcare funding for this patient group" said Scott Kadwell, President of RSK Medical Inc.
"Migraine Canada is pleased to learn that a new device to treat migraine and cluster headaches has been approved by Health Canada. Timely and equitable access to diverse and affordable treatment options and devices are essential for patients living with these painful and debilitating diseases" said Dr. Elizabeth Leroux, president of the Canadian Headache Society and the founder and chair of Migraine Canada.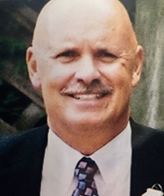 Scott Kadwell is the President of RSK Medical Inc. Over 40 plus years in the cardiovascular medical device business in Canada, he has held senior national business and marketing management positions with many of the largest global medical device companies such as SulzerMedica, Guidant, BSC, Medtronic and Sorin Group while residing in Calgary, Vancouver and Toronto.
The cardiovascular specialities related to his experience have been in the fields of interventional cardiology and radiology, electrophysiology, cardiac surgery and vascular/ endovascular therapies.
Scott was formerly an active member at MEDEC Association participating in a number of committees to develop policies, therapy awareness and financial reimbursement for new device technologies.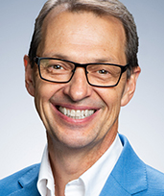 Dr. Frederick Kozak is a Pediatric Otolaryngologist at BC Children's Hospital and Clinical Professor in the Department of Surgery at the University of British Columbia. In his career of over twenty years, Dr. Kozak has been extensively involved as a clinician, researcher, medical educator and administrator.
His main clinical area of interest is hearing loss in the pediatric population and he is the Surgical/Medical Director of the Pediatric Cochlear Implant Program in B.C. He has published over 40 peer reviewed publications and he has presented his research and educational expertise locally, nationally and internationally. His extensive involvement in administrative committees includes being Vice-Chair and Chair of the Medical Advisory Committee for Children's and Women's Hospital of BC from 2002-2007.
Dr. Kozak has provided consultation to several pharmaceutical and device manufacturers over the past 20 years.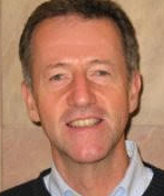 Gordon Collins is a Business Advisor, Executive Coach and Facilitator. Gordon is the president and founder of The Coaching Network based in Oakville, Ontario. He is also an associate with SGA – a consulting firm specializing in developing 'C-Suite' influencing capabilities globally and an adjunct faculty member of the Telfer Centre for Executive Leadership – University of Ottawa.
Gordon specializes in developing Business Effectiveness – through building leadership capability, creating team alignment and designing innovative approaches to creating competitive advantage. He has in-depth experience in the Private, Public and Non Profit sectors as well as a global practice across North and South America, Europe, Middle East, Asia Pacific and Africa.
Gordon has provided consultation to a large number of medical device, biotech and pharmaceutical companies across North America and Europe over the past 20 years.